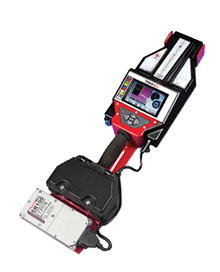 SATELLITE PIG TRACKING & NOTIFICATION
LineStat provides notification to email addresses and SMS text messaging telephone numbers of remote events from both fixed position and portable equipment. Some of the details included in event notifications messages are date, time, GPS position, battery status, and vibration. This information is transmitted via satellite without use of cellular networks and without needing a wired infrastructure of any kind.
The LineStat service and equipment may be used with CDI's pig location and tracking products or any other equipment where remote notifications without an infrastructure is desirable. LineStat can be used with almost any equipment with a signalling output.
As event notification messages from field equipment pass through the LineStat Data Center they are permanently stored in CDI's secure SQL database on a per-radio and per-customer basis. As jobs are performed, data accumulates from remote equipment and creates Google Maps fly-over interfaces.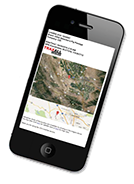 How the LineStat Service Works
The LineStat service provides satellite notifications of pig passages or other field events to end users via emails, text messages or by logging in to the LineStat web portal.
As field equipment is triggered, raw satellite events are received and processed by the LineStat data servers. Among other things these raw events contain the date, time and GPS coordinates of the remote passage location. The trigger data is stored permanently in the CDI's secure LineStat SQL database and then further processed into informative email notifications and sent to the destination email and text messaging address(es) associated with that specific radio.