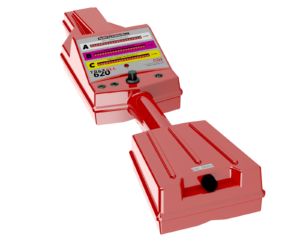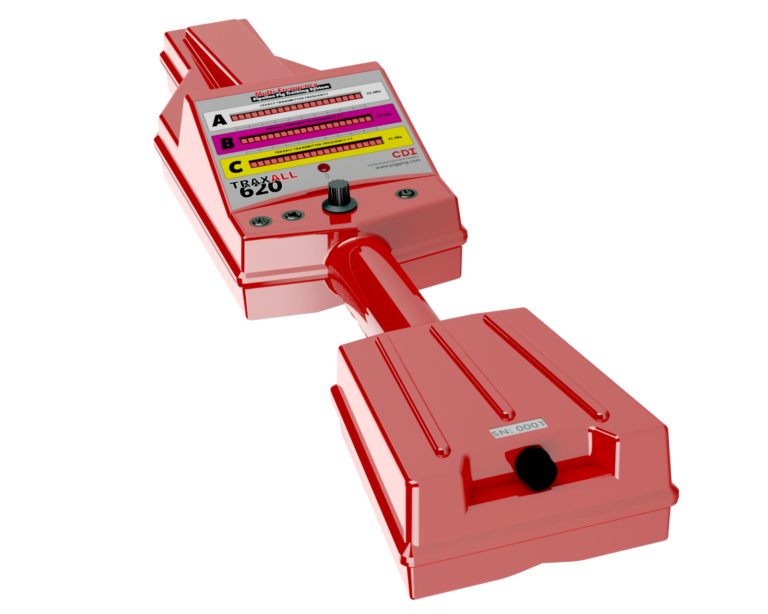 Simpler, less expensive and easier to use. These were the design guidelines of our new TRAXALL 620 receiver. And while taking many of its design cues from its big brother, the TRAXALL 720, the TRAXALL 620 removes much of the complexity and expense associated with that system's major features.
With TRAXALL 620, each of up to three transmitter frequencies are represented as scrolling rows of LEDs. This intuitive user interface means the TRAXALL 620 receiver requires very little training and support, thereby lowering the total cost of ownership of the system.
FieldLink
State-of-the-art Wireless Communications and Configuration
FieldLink is CDI's proprietary, wireless radio frequency communications and control system designed to allow fast and easy communications and configuration of a variety of our products. Unlike Bluetooth, there is no tedious pairing or complex security configuration with FieldLink – simply plug it in, install the software and program your devices!
FieldLink is capable of seeing as many as seven FieldLink equipped devices at any time, with selection among the devices within range being a simple drop-down menu in the FieldLink Configurator program.
One of FieldLink's introductory uses is to configure CDI's new TRAXALL compatible "X series" transmitters (such as the X300-2C) among their seven colorized frequencies and 22Hz legacy frequency. Since this configuration process is wireless, it may be performed even when the transmitter is attached to a pipeline pig!
FieldLink Configurator Software Download
TRAXALL 500/620
TRAXALL Receiver Comparison Chart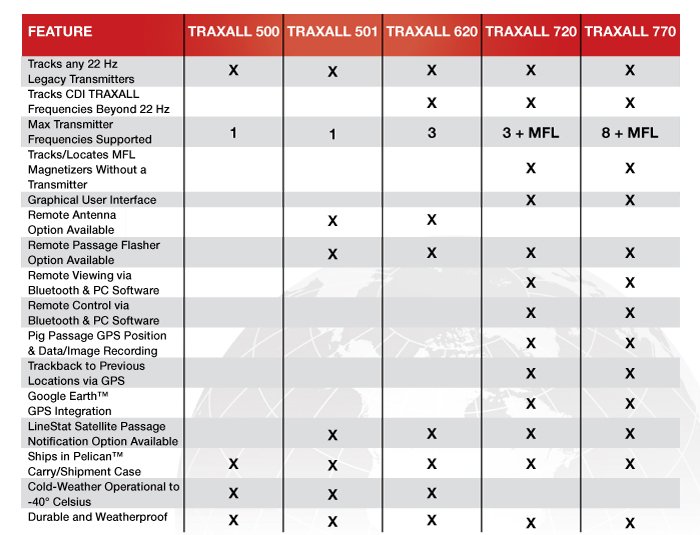 Features & Benefits:
Unique one-piece design delivers the full reception range expected by our customers without external antennas or other cabling
Works with CDI's existing large and robust transmitter family and the new TRAXALL X-Series multi-frequency transmitters, as well transmitters from competitive systems
Sensitivity control knob for Pinpointing, Walking, or Stationary
Operates 60+ hours on six AA-Cell batteries
Remote Flasher option for passage indication at a distance
Remote Water-Tight Antenna option with 6m cable
Built-in speaker alerts operator to pig passage events
Custom chassis is water-resistant durable plastic, guaranteed to withstand the roughest pipeline conditions
Fully operational temperature range +85°C to -40°C limited by installed AA-Cell batteries; cold weather lithium solution operates on three cells