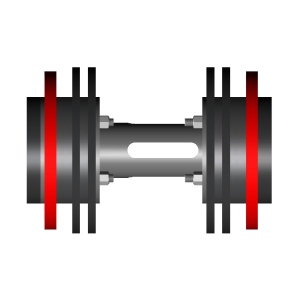 The UT mandrel is one very useful pig. Although it's primary design feature is to house a transmitter located in the center of the slotted universal mandrel, it can also accommodate virtually any configuration of cup, disc and brush. This also allows the pig to clean and batch many dissimilar fluids.
Features & Benefits:
The UT is the only small diameter steel mandrel pig we manufacture that features a transmitter cavity in the middle of the mandrel to accommodate electronic pig tracking equipment.
Standard bumper noses cushion the pig and help to protect in-line auxiliary equipment, preventing damage.
To maximize durability, all discs are made from Reliathane, Apache's special blend of wear-resistant polyurethane.