DRYING & CLEANING (2-60″)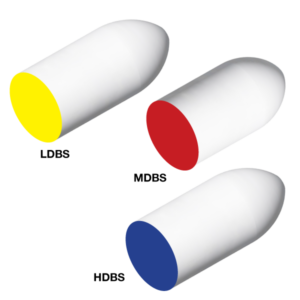 LDBS
• Light Density
• Bare Squeegee
• Light Drying
MDBS
• Medium Density
• Bare Squeegee
• Regular Drying
HDBS
• Heavy Density
• Bare Squeegee
• Heavy Drying
Features & Benefits:
The basic foam pig design can be adapted to include a variety of tough urethane coatings. The addition of aggressive wire brushes into the urethane coating provide a durable and efficient cleaner for hard pipe scale applications. Foam pigs and spheres are the most cost effective, versatile design of pipeline cleaner in the market today.
Options Available:
HANDLING ROPE: Polypropylene rope for one or both ends of the pig for ease of handling.
TRANSMITTER CAVITY: Standard and customized cavity for encasing
FULL COAT: Regular Scraping
DOUBLE DISH: Ideal for bi-directional operations and evacuation of liquids.
Double Nose
Custom designs and sizes are available. Please contact Apache for more detailed information.