CD47-C ABOVE GROUND MARKER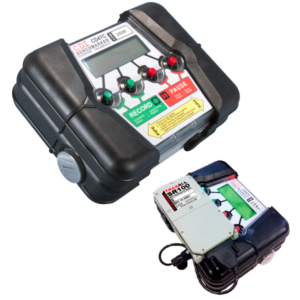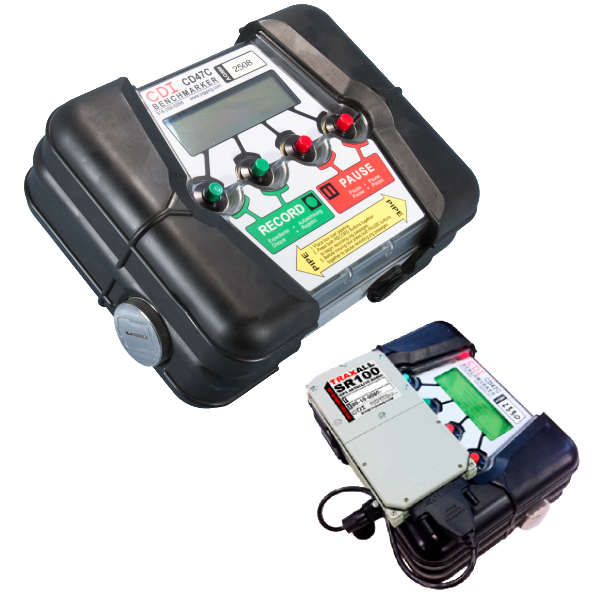 The CD47-C Above Ground Marker (AGM) time-based benchmarker is designed to record within just a few milliseconds the GPS time of a passing intelligent inspection tool. This precise time coupled with the physical pipeline location is correlated with the data recorded by the inspection tool. This correlated data provides a major increase in the accuracy of a smart pig's feature location callouts.
Utilizing precision time synchronization provided by its onboard Global Positioning System (GPS), the CD47-C is able to provide tool passage time accuracy that is guaranteed to be within 250 milliseconds over the 7 day battery life. With its ability to record passages of both transmitter-equipped and magnetic (MFL) inspection tools without transmitters, the CD47-C provides users with a comprehensive, well-tested and field hardened system for their
benchmarking requirements.
LineStat:
CD47-C has the option of satellite radio for worldwide global service of automatic pig passage status reporting by email and text message with viewing passage locations in Google Maps. This is your best option for remote onshore locations to offshore platform work as cellular signals are not reliable or even available. This solution works anywhere in the world and relies upon the
Globalstar network of earth orbit satellites. No cellular access is required for LineStat to function.
CDI's SR100 satellite radios are ATEX and Class 1 Div 1 rated and are designed for field use. These devices are rugged and built to withstand virtually any outdoor temperature extremes.
Features & Benefits:
Detects transmitter equipped and MFL tools without transmitters
GPS standard in every system
Wide temp graphics LCD display
Custom ABS plastic with urethane bumpers
-40°C to +85°C operating temperature
Optional swamp antenna
Subsea version available
LCD display provides operator with immediate access to information about the pig run in English, Spanish or German.
Options Available:
Subsea ROV/Diver Housing
Provides subsea AGM capability to 150m depth
Swamp Antennas
Provides shallow water and swamp antennas for use with the CD47-C without the bulkier subsea packaging