How COVID-19 is Impacting the Oil and Gas Industry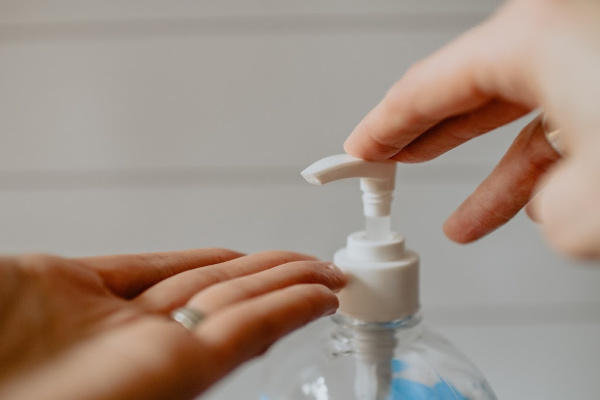 Posted by Apache Pipeline Products on June 15, 2020 in Blog.
While activities surrounding the oil and gas industry are considered to be essential, and mostly exempt from lock-down measures, these companies are not immune to the effects of the COVID-19 pandemic.
The outbreak of Coronavirus across the world has caused major disruptions in the operations and supply chain of the oil and gas industry.
Here are some significant ways this industry has been impacted by COVID-19:
Operational Disruptions
Because of the outbreak of COVID-19, continued operations will become difficult due to workforce shortages.
Many employees have been affected by the pandemic one way or another.
Some have contracted the virus or have had a family member contract it—this results in an automatic 14 day quarantine plus the time it takes to recover.
Due to the closures of schools and daycares, many parents have had to stay home to care for their young children.
And for those who have been able to continue working, strict social distancing restrictions are required to be followed, making normal operations in certain work environments difficult or impossible.
Impact on Upstream Operations
The oil and gas industry's supply chain is defined by three parts: upstream, midstream and downstream.
The upstream refers to the exploration of oil or gas.
So far, major oil producers, such as those in Russia and Saudia Arabia, have not reduced their oil production.
Impact on Midstream Operations
Midstream operations involve the transport and storage of crude oil and natural gas before they are refined and processed.
Major oil refineries have not stopped buying oil.
However, the shortage of demand for finished product is causing transport of crude oil and natural gas to become backed up, causing a bottle-neck in the supply chain.
Impact on Downstream Operations
The downstream operations of the oil and gas industry involves turning crude oil and natural gas into a finished product – and this sector has been hit the hardest.
Production lines are producing oil at the same rate as it did prior to the Coronavirus outbreak, but no one is buying the products.
However, as the lock-down is lifted around the globe, the oil and gas industry will see a massive surge in demand.
While this may seem like a good thing, the result will snowball back up the chain and will require careful planning by oil and gas companies to meet the demands.
Otherwise, the industry will become overwhelmed and may not be able to keep up with demand.
Prioritizing Safety and Health
The world is certainly in turmoil right now as businesses, companies and individuals struggle to navigate a safe way to work and live during the COVID-19 pandemic.
Thankfully, many companies have adopted stringent safety procedures to ensure that business can continue while ensuring the safety of employees, clients and consumers.
The oil and gas industry is not going to come out the other side of this pandemic unscathed. There are going to be challenges in returning the industry to its pre-shutdown state.
Until that time, companies such as Apache Pipeline Products are taking all necessary measures to keep their staff, customers and community safe by following the plans and strategies outlined by Alberta Health and the CDC.